LUXURY SANITARYWARE
Aparna Unispace is a premium, multi-brand store hub for bath space luxury products. We are the only store in Hyderabad and Telangana to feature sanitaryware from iconic international brands. Unispace is committed to transforming the wellness and aesthetics of personal spaces in India at the crossroads of design, functionality, coziness, and sophistication. With the largest customer configuration lounge, we blend artistic and innovative abilities to help customers configure, customize, and curate a beautiful, smart home space.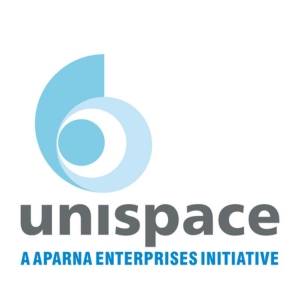 Aparna Unispace houses an aspirational assortment of bathroom fittings from reputed brands like Grohe, Schell, Armani Roca, Fantini, and so on. From basic accessories and furniture to high-end wellness and spa systems like hydrotherapy solutions, we curate the best-in-class products from across the world that enhance the luxury, aesthetics, and practicality of the space.
Visit Website
Say Hello
For further information or queries about our products and services, feel free to contact us!!
Unveil the magic of building together!!
HYDERABAD CORPORATE OFFICE
Aparna Enterprises Ltd.
8-2-293/82/A, Plot No-1214, Road No-60,
Jubilee Hills, Hyderabad-500 033.
CIN no.: U51109TG1994PLC018950
Call