KITCHEN & WARDROBE SOLUTIONS
AEL-KWART is the most sought-after brand in India for smart modular kitchen and wardrobe solutions. With a highly skilled in-house team of designers and superior product mastery, we help our clients craft a contemporary culinary haven and kitchen and wardrobe design solution. Personalization is our hallmark, and we invest meticulous effort to customize the module designs and deliver an organized storage solution that aligns with your vision and functional requirements.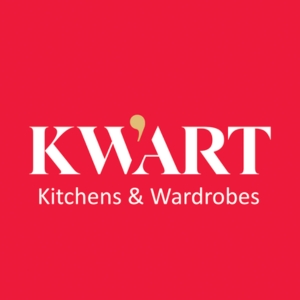 AEL-KWART offers end-to-end kitch and wardrobe modular solutions, where we own the design and execution of each step, from conceptualization and customization to 3D visualization, production, and installation. Our expert designers strategize a custom solution at the confluence of aesthetics, functionality, space optimization, and technology. With skilled craftsmanship and thoughtfully crafted designs and finishes, we add a touch of timeless appeal and harmonious aesthetics to your kitchens and wardrobes.
Say Hello
For further information or queries about our products and services, feel free to contact us!!
Unveil the magic of building together!!
HYDERABAD CORPORATE OFFICE
Aparna Enterprises Ltd.
8-2-293/82/A, Plot No-1214, Road No-60,
Jubilee Hills, Hyderabad-500 033.
CIN no.: U51109TG1994PLC018950
Call