READY MIX CONCRETE
Equipped with the most expansive mixing technology, Aparna RMC has the biggest single-pouring capacity and the largest production footprint across Telangana, Andhra Pradesh, and Karnataka. Investment in research and cutting-edge technologies has empowered Aparna RMC with the competency and capacity to build an extensive portfolio of concrete solutions. From simple residential to mega industrial projects, Aparna RMC addresses the dynamic needs of the evolving construction space.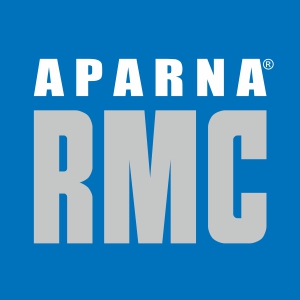 Aparna RMC has one of the largest RMC divisions in India and sets new industrial standards with cutting-edge concrete batching technologies. We deliver the most durable, high-strength, lightweight, self-compacting, and dynamic concrete solutions for domestic, commercial, and industrial projects. With deep expertise in ready-mix concrete technology, Aparna RMC designs innovative chemical admixtures in delicate proportions to cater to precise construction requirements.
Visit Website
Say Hello
For further information or queries about our products and services, feel free to contact us!!
Unveil the magic of building together!!
HYDERABAD CORPORATE OFFICE
Aparna Enterprises Ltd.
8-2-293/82/A, Plot No-1214, Road No-60,
Jubilee Hills, Hyderabad-500 033.
CIN no.: U51109TG1994PLC018950
Call