STEEL REINFORCEMENTS
Aparna Rollform is a reputed manufacturer of steel reinforcing sections and is known for its superior surface finish, corrosion resistance, and dimensional accuracy. Built on par with European standards, Aparna Steel Reinforcements go well with standard as well as bespoke dimensional profiles. With an unwavering commitment to quality and innovation, we have remained a principal contributor to landmark architectural buildings and construction projects.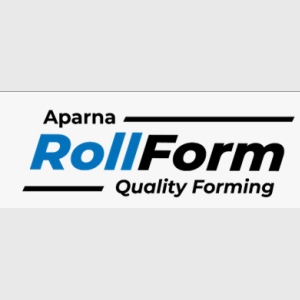 Aparna Rollform manufactures high-quality steel reinforcements for uPVC window & door profiles, steel Cable Trays, and all-steel False Ceiling Channels. Aparna steel reinforcement solutions are delivered in custom forms and methods like Box, U, G, C, etc., with thicknesses in the 1.0 to 3.0 mm range. The cutting-edge machinery and automation help us achieve exceptionally accurate and premium quality steel sections.
Visit Website
Say Hello
For further information or queries about our products and services, feel free to contact us!!
Unveil the magic of building together!!
HYDERABAD CORPORATE OFFICE
Aparna Enterprises Ltd.
8-2-293/82/A, Plot No-1214, Road No-60,
Jubilee Hills, Hyderabad-500 033.
CIN no.: U51109TG1994PLC018950
Call