Ökotech seeks to capture 25% share of uPVC doors and windows in north India
The uPVC segment in India is observing a yearly growth rate of 7%-12%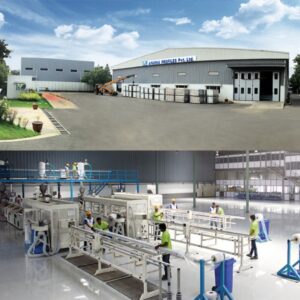 Aparna Enterprises has further expanded into the North Indian market with its uPVC brand, Ökotech, and the company is set to increase its domestic footprint to 200 markets. Ökotech seeks to capture 25% market share of the uPVC doors and windows segment in North India over the next two years.
The uPVC segment in India is observing a yearly growth rate of 7%-12%. In North India, there is a distinctive demand for customisable and environment-friendly uPVC products that can be attributed to a real estate market of largely stand-alone or independent homes. Additionally, there is a growing demand pipeline from high-rise apartments. Aparna Enterprises has effectively tapped into this market with Ökotech that produces uPVC doors and windows as well as profiles.
Aparna Reddy, executive director of Aparna Enterprises, said, "The Indian real estate market is expected to grow more than 12-fold in the next 25 years. This has created a spike in demand for quality building materials that can help develop strong, sustainable and environment-friendly buildings that stand the test of time. We are determined to support the country's infrastructural and real estate needs."
Mahesh Choudhary, president and CEO, uPVC Division of Aparna Enterprises, said, "In order to meet the increasing requirements of uPVC doors and windows, we are working towards improving our current production volumes by 70% by the beginning of next year."
Say Hello
For further information or queries about our products and services, feel free to contact us!!
Unveil the magic of building together!!
HYDERABAD CORPORATE OFFICE
Aparna Enterprises Ltd.
8-2-293/82/A, Plot No-1214, Road No-60,
Jubilee Hills, Hyderabad-500 033.
CIN no.: U51109TG1994PLC018950
Call